Your easy guide to understanding perfume strengths
Published On: Feb 12, 2021 | Last Updated: May 21, 2021
---
Although buying perfumes is no rocket science and yet it can get overwhelming with the myriad of fragrance options, with countless perfume brands spending millions of dollars on marketing to get you to buy their fragrant juice, it always helps to know the basics of perfumery like fragrance concentration to make the right decision. Brands usually put the concentration of the perfume under its bottle. What is concentration, you ask? It's the strength of the perfume and mainly tells how long the perfume will last. Higher concentration simply means the fragrance has more oils and less alcohol content. Fragrance concentration is mainly broken down into the categories discussed below,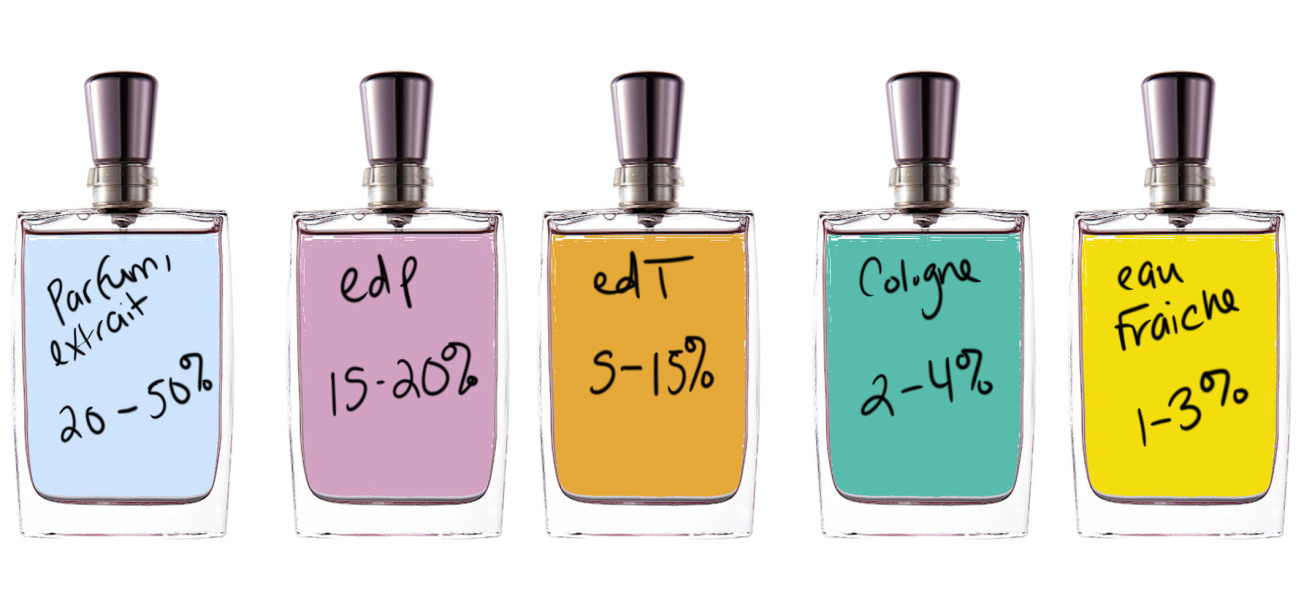 Parfum
Parfum or extrait de perfume is basically your top shelf when it comes to fragrances. It has the highest concentration, could be anywhere between 20-40%, but most designer brands restrict it to 30% in order to save up on the $$$. A parfum usually lasts anywhere between 6-8 hours and is the priciest of all concentrations. A parfum might also work better for someone with a sensitive skin as the composition has lower alcohol content and higher oil concentration.
Eau de Parfum
This is next in line after Parfum, with concentration usually in the range of 15-20%. The longevity is a good 4-6 hours. EDP is a great proposition if you are looking for try a quality fragrance and don't want to spend top dollar for it.
Eau de Toilette
Eau de toilette is derived from the French term "faire sa toilette", which literally means getting ready. EDT concentration is the most common when it comes to fragrances that are mass produced, hence making them readily affordable. The concentration is generally between 5-15% and the longevity can be anywhere between 2-4 hours.
Eau de Concentrate
When you dilute the EDT further, you get EDC. EDC is usually 2-4%, with a high amount of alcohol content as compared to an EDT or EDP for instance. The longevity is 1-3 hours, multiple applications throughout the day are recommended.
Eau Fraiche
Eau Fraiche is the mildest of all concentrations, usually between 1-3%. It is best used for casual wear as the longevity tends to be between 1-2 hours.
Want to try the latest and bestselling fragrances? Check out our entire range here: https://www.scentgod.com.au/
ScentGod is a subscription for luxury fragrances where you can try a different designer perfume every month from just $17.45.
Share it with your friends
You may also like
Comments
Be the first to comment