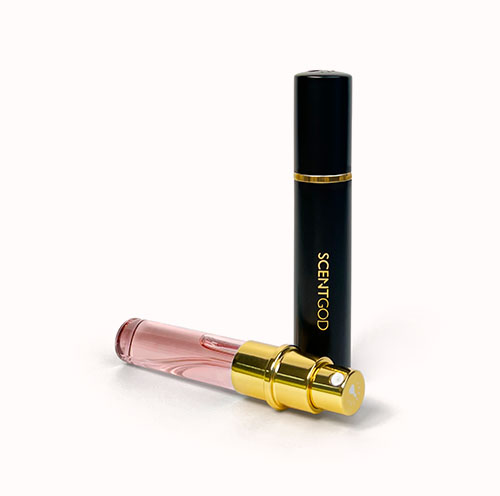 Welcome to ScentGod!
We feel great pleasure in introducing you to a world of perfumes where you can explore designer and niche fragrances at your fingertips. Now you have access to 30-day supply of hundreds of designer perfumes, delivered at your doorstep starting at just $19.95/ month.
How Did it All Start?
Since childhood, I have always been fascinated by the power of scents. At a very young age, I figured certain scents would enhance my confidence and change the way I feel. Cut to my teenage years, I started experimenting with perfumes as my love for scents grew. I spent countless hours at big brand stores trying to find my best match. The lovely attendants would spray 50 different scents onto a stick until I couldn't distinguish one from another and would end up wasting money buying something that would sit on my shelf for six months as I wouldn't like it after wearing it for a few days. I was sick and bored of this, I thought how nice it would be if somebody could give accurate perfume recommendations based on your preferences. A one stop perfume shop, where one could try all kinds of perfumes without having to spend hundreds of dollars.
Such a platform didn't exist, so I thought why not build one, hence ScentGod was born.
ScentGod is a subscription for designer and niche perfumes that sends you a 31 day supply of your chosen perfume starting at just $19.95 per month. You can try a different perfume every month or simply build your perfume collection for a fraction of the retail price.
Don't worry if you need personalized recommendations. We use technology to help you find your perfect match. Just take a short quiz and get recommendations based on taste, occasion, season and even mood. Not sure what to wear for that special date night? Leave it us to and we'll make sure to recommend you something that makes you smell like a million bucks.
If that's not enough, you get to choose from over 400 perfumes to keep the boredom away. With us, you can try something new every month for just the price of a cocktail, you don't have to spend $150 to purchase a bottle that you might not even like later. Our goal at ScentGod is to make trying perfumes fun and affordable to everyone, where one could experiment with all kinds of perfumes and eventually find their perfect match.
Preet Singh
CEO