Understanding Scent Categories
Published On: Nov 25, 2020 | Last Updated: Nov 27, 2020
---
Perfumes these days are usually made with a mix of natural and synthetic materials. It often helps to know about the type of notes in your perfume so that you can always choose fragrances based on your liking and taste. Natural ingredients are usually floral or citrusy in nature, whereas some synthetic ingredients like musk help give the perfume a long-lasting effect and a well-rounded overall projection.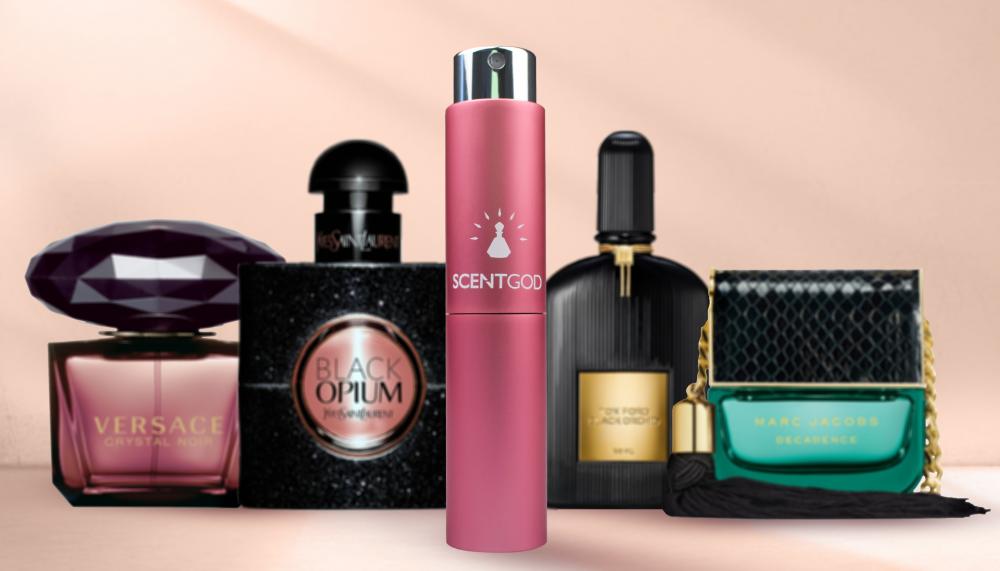 Perfume notes are broadly categorized into the categories below,
Citrusy: These are mainly fruits like lemon, lime, bergamot, etc. The citruses are usually cold expressed and natural in nature.
They are mostly found in the top notes of the fragrance and give a refreshing and effervescent effect on the fragrance user.
Floral: This category is self-evident, and often add a feminine and a touch of romance to the fragrance. Popular flowers like Jasmine, Rose, lavender, tuberoses are extracted naturally whereas expensive and rare flowers are reconstructed in the lab, for example, lily of the valley, mimosa, peony, and heliotrope. Floral notes are highly popular with fragrances that are usually marketed towards women.
Woody: Woody notes are often regarded as the backbone of the fragrance composition as they reinforce other notes. They can serve as top or middle notes. Woody notes have a wide array of smells, depending on the tree they come from. Some are creamy and milky; some remind you of a carpenter's shed and some like Oud take to straight on an olfactory journey to the Middle East. Woody notes are usually very distinct from one other and hence are an essential component in women's and unisex fragrances.
Aquatic: Ever smelled the ocean? The saltiness, the freshness, and the revitalizing. That's what aquatic notes smell like. Often used in the top notes, very popular among summer and springtime fragrances.
Smoky: These notes are reminiscent of smoke. A burned match burned firewood, incense; all are different facets of smoky notes. They are often used to give a leathery effect to the perfume, more popular among men's fragrance than the women.
Green: A sniff of green notes would remind you of dewdrops, fresh-cut grass, or a stroll in the jungle. Mostly a part of the top notes of a fragrance.
Oriental: These can be sweet, spicy, and often exotic and seductive. Spices are an integral part of the human culture; perfumes are no different due to their familiarity. Cinnamons, pepper, cloves, and even the expensive hand-picked saffron has made its way into perfume compositions. Spicy notes are usually coupled with notes such as amber and vanilla to give them a softening effect.
Now the next time you buy perfume online, you know what notes to look for and hopefully, this would help you make a better decision whilst choosing your fragrance.
Want to find your perfect fragrance match? Take the quiz below:
https://www.scentgod.com.au/scent-finder
ScentGod is a subscription for luxury fragrances where you can try a different designer perfume every month from just $17.45.
Share it with your friends
You may also like
Comments
Be the first to comment