New Fragrances To Try This March
Published On: Mar 25, 2022
---
New fragrances alert! You spoke and we listened. This week we have introduced some of the fragrances requested by you. So, enjoy them, be creative with them and most importantly have fun wearing your favorite fragrances. We loved your suggestions, some of them were so good we couldn't wait to add them for you, so keep them coming.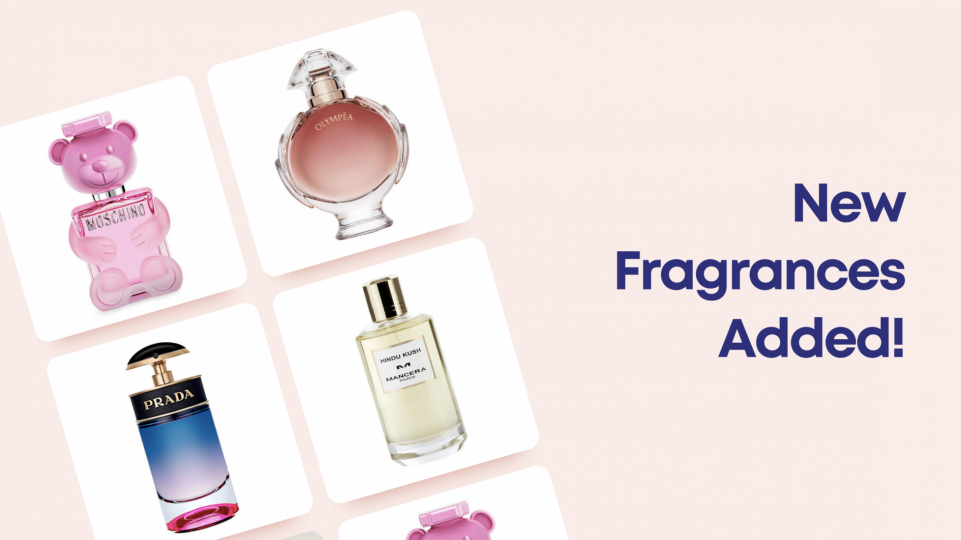 Hindu Kush
Hindu Kush takes you by surprise because of its unique DNA. It's a warm spicy fragrance that happens to be quite subtle. It is not your in-your-face fragrance like other Mancera fragrances like Red Tobacco. On the contrary, it is quite cozy and comforting, very classy indeed. The opening is an explosion of spices; we get a lot of cumin and saffron. The spices are combined with a labdanum note which gives the composition an ambary touch. And of course, there is that hugely interesting green cannabis note as well. The heart is patchouli and a fusion of creamy and dry woods. The base is a smooth combination of amber, warm guaiac wood and a hint of vanilla. Its is safe to wear this in an office setting or if you are a fan of oriental fragrances in general, you can wear it on your trip to the mall too.
You can try it here: https://www.scentgod.com.au/scent/mancera-hindu-kush

Toy 2 Bubble Gum
Toy 2 Bubble Gum is for the fun and free-spirited. This fragrance is guaranteed to hit you with a wave of nostalgia and take you down the memory lane with its sweet bubble gum note. No points for guessing, the opening is a juicy, flavorful, and candied bubble gum. There is a cinnamon fruity vibe in the opening as well, which combined with the bubble gum note makes this fragrance unapologetically sweet. The dry down is where this fragrance shows another side to it, the fragrance transitions from bubble gum to a gorgeous rose, reminding you of Toy Boy. The base is a subdued musk and ambroxan. Overall, it's a fun, casual scent that you can wear to a brunch or when you just want to feel good.
You can try it here: https://www.scentgod.com.au/scent/moschino-toy-2-bubble-gum

Olympea Legend
Oh, my Olympea! The original Olympea was already a hot favorite among the fragrance community, but Paco Rqbanne decided to get creative and introduced flankers, Olympea Legend being one of them. It shares the original Olympea's DNA but is a lot sweeter and saltier. It is an out-and-out gourmand with fruity notes, the plum note in the opening is especially dense and potent. The dry down is where the magic happens, and you smell a beautiful burnt vanilla note in combination with smooth tonka. It is super long-lasting so less is definitely more with this one.
You can try it here: https://www.scentgod.com.au/scent/paco-rabanne-olympea-legend

Candy Night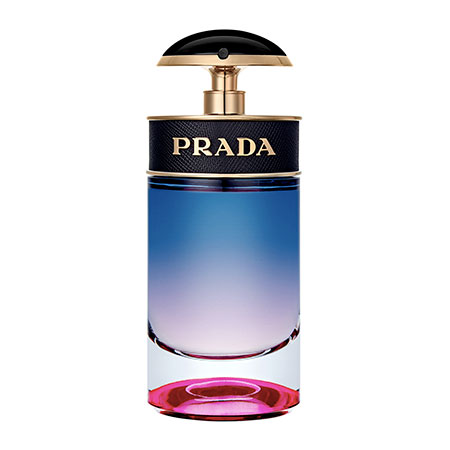 How could Prada resist introducing flankers of its hugely popular fragrance, Candy? We have Candy Florale, Candy Kiss and now Candy Night. The opening is a sweet dark chocolate note which is perfectly balanced by neroli and bitter orange. You also get creamy smooth vanilla and tonka, so if you are gourmand lover, Candy Night has your name written on it. It is definitely memorable and signature scent worthy.
You can try it here: https://www.scentgod.com.au/scent/prada-candy-night

Want to try other latest and bestselling fragrances for a fraction of the retail price? Check out our entire catalog here: https://www.scentgod.com.au/

ScentGod is Australia's very own subscription for luxury fragrances where you can try a different designer perfume every month for just $18.95. 

Follow us on Instagram @scentgodaustralia for scent tips and the latest fragrance drops.

Share it with your friends
You may also like
Comments
Be the first to comment