Juliette Has A Gun: A Refreshing Take On Perfumes
Published On: Mar 31, 2021
---
Juliette Has A Gun is a modern perfume house that is reinventing femininity with a new type of elegance. This perfume house by started by Romano Ricci, who believes seduction should be one of the main facets of a perfume. JHAG perfumes lure you in with a distinct olfactory experience, some of their compositions are surely rebellious but nevertheless strikingly gorgeous.

MMMM
Yep, MMMM is the name of the perfume. As the name might suggest, Juliette Has A Gun doesn't take themselves too seriously and love to have some fun with their fragrances, but when it comes to their perfume compositions, they do know their stuff. MMMM is just love at first sniff, it literally smells like luxury. The composition is a gorgeous gourmand of vanilla and neroli. It opens with juicy raspberry, there's some almond too, giving the sugar a nice balance. The heart is all about flowers and powder, there's bubblegum like tuberose and iris, there's some orange blossom too, which would remind you of a French patisserie. The dry down is smooth and creamy vanilla, giving the overall composition a nice balance.
The fragrance is a dessert that should be enjoyed in abundance and guilt-free.
You can try it here: https://www.scentgod.com.au/scent/juliette-has-a-gun-mmmm
Sunny Side Up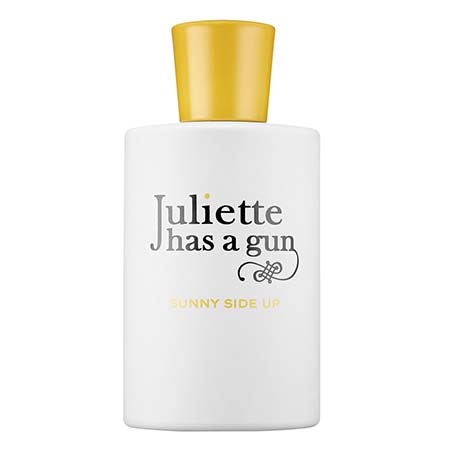 No, we are not talking eggs, we are still talking perfumes. The idea behind Sunny Side Up is to evoke a feeling of warm sun-kissed skin that makes you feel good. This fragrance is basically gorgeous sandalwood and lots of sass. It is extremely hard to not like this when you wear it as this is all about happy and positive vibes.
The first sniff would leave you with a warm, nutty and floral vibe. The coconut milk adds a certain creaminess to the composition, while iris amplifies the nuttiness of sandalwood, and lastly, jasmine gives it an uplifting vibe.
You can try it here: https://www.scentgod.com.au/scent/juliette-has-a-gun-sunny-side-up
Another Oud
Let's be honest, no other perfume house names their perfumes like Juliette Has A Gun, there's always a certain element of playfulness present. Another Oud is well another oud, yes most definitely an oud composition but with a twist. It is a refreshing take on oud, presenting its softer side. The standard industry norm is to combine oud with rose but this one really stands out here; it's plush, it's resinous in the drydown phase, and the rose is present in both sweet and spicy facets. We'd highly recommend this if you love oud compositions but want to try something different and fun.
You can try it here: https://www.scentgod.com.au/scent/juliette-has-a-gun-another-oud
Lady Vengeance
Lady Vengeance is the richest and most mysterious composition of Juliette Has A Gun. It was one of Romano Ricci's first compositions ever. He tried to make it ultra-feminine and if you ask us he did a great job here. The key notes of this composition are rose, vanilla and patchouli. It's not just a boring rose, it's bold, sexy and loud. The vanilla adds a slight warmth and softness to the overall composition. It is a great evening scent, bonus points if you wear it for a date.
You can try it here: https://www.scentgod.com.au/scent/juliette-has-a-gun-lady-vengeance
Want to try other latest and bestselling fragrances for a fraction of the retail price? Check out our entire catalog here: https://www.scentgod.com.au/
ScentGod is Australia's very own subscription for luxury fragrances where you can try a different designer perfume every month from just $17.45.
Follow us on Instagram @scentgodaustralia for scent tips and the latest fragrance drops.
Share it with your friends
You may also like
Comments
Be the first to comment