7 of the Best Ariana Grande Perfumes in 2023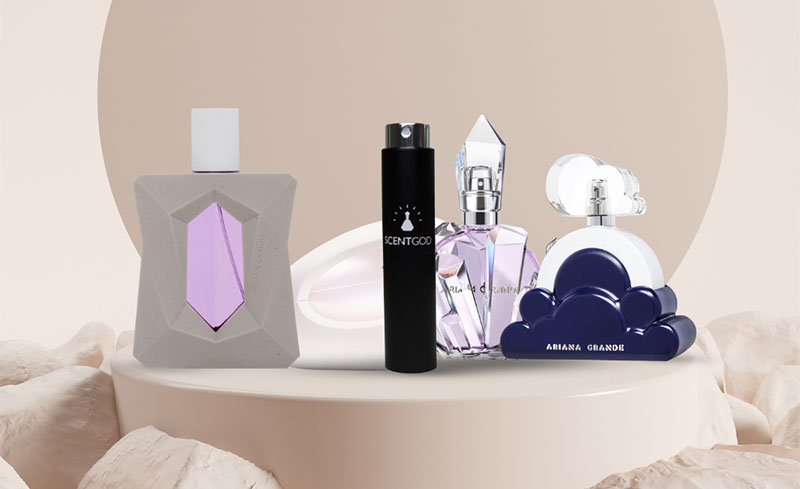 Published: Oct 03, 2023 • Last Updated: Oct 23, 2023
---
Ariana Grande is not only a chart-topping pop sensation but also a force to be reckoned with in the world of fragrances. Known for her sultry voice and impeccable style, Ariana has captured the australian audience with her music, and her perfume line is no exception. In 2023, she released a new variant of her popular fragrance - Cloud - called Cloud Pink. Last year, she came up with two fragrances Mod Vanilla and Mod Blush.
Time to see which of Ariana's perfumes are worth the hype and shelling your dollars for in 2023. Join us on this fragrance journey as we explore the 7 best Ariana Grande perfumes for 2023.
1. Mod Vanilla
Ariana Grande Mod Vanilla
As low as $19.95
Fragrance Notes: Vanilla, Lavender, Tonka Bean
Description: Mod Vanilla is a modern twist on a classic scent. It opens with a sweet burst of vanilla and develops into a warm, comforting aroma with hints of lavender and tonka bean. This perfume is perfect for those who appreciate the timeless appeal of vanilla with a contemporary twist.
2. Cloud Intense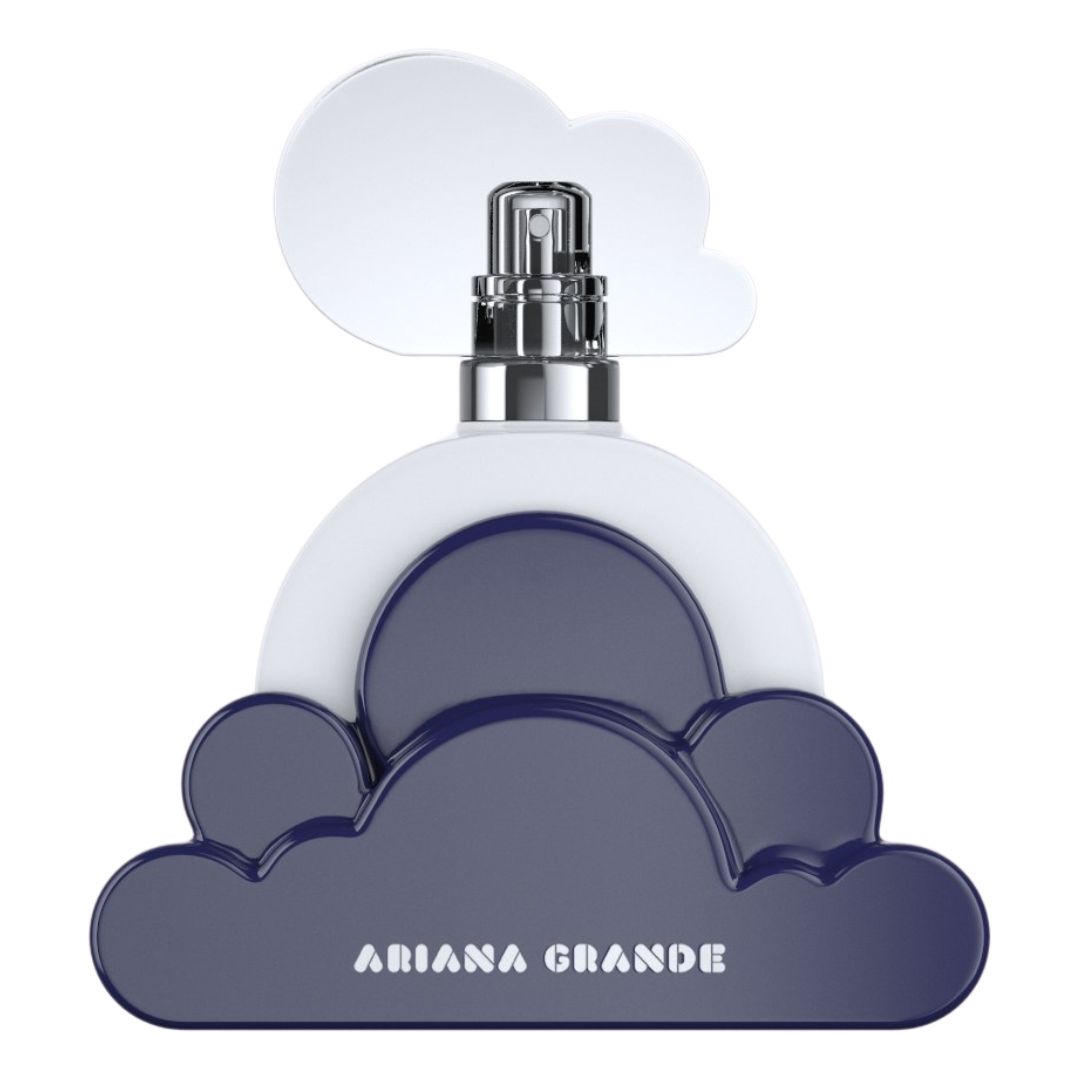 Ariana Grande Cloud Intense
As low as $26.95
Fragrance Notes: Pear, Lavender, Tonka Bean
Description: Building on the success of Ariana's original Cloud, Cloud Intense takes the dreamy scent to new heights. The opening notes of pear and lavender create a fresh and inviting aroma that settles into a cozy base of tonka bean. Cloud Intense is the ideal choice for those seeking a youthful, uplifting fragrance. The perfume is from 2021 but still very popular and well loved.
3. Thank U Next 2.0
Fragrance Notes: Raspberry, Rose, Coconut
Description: Thank U Next 2.0 is the revamped version of the popular Thank U Next fragrance. This updated edition adds a delicious raspberry note to the mix, complemented by the enduring scent of roses and a subtle hint of coconut. It's a playful and romantic choice for those who embrace change and evolution.
4. Cloud Pink
Fragrance Notes: Pink Marshmallow, Sandalwood, Lavender
Description: Cloud Pink was released in 2023. It is a whimsical and enchanting perfume that captures the essence of a sweet daydream. The pink marshmallow note is the star here, balanced by the grounding scents of sandalwood and lavender. If you're looking for a fragrance that's both youthful and comforting, Cloud Pink is your answer.
5. R.E.M.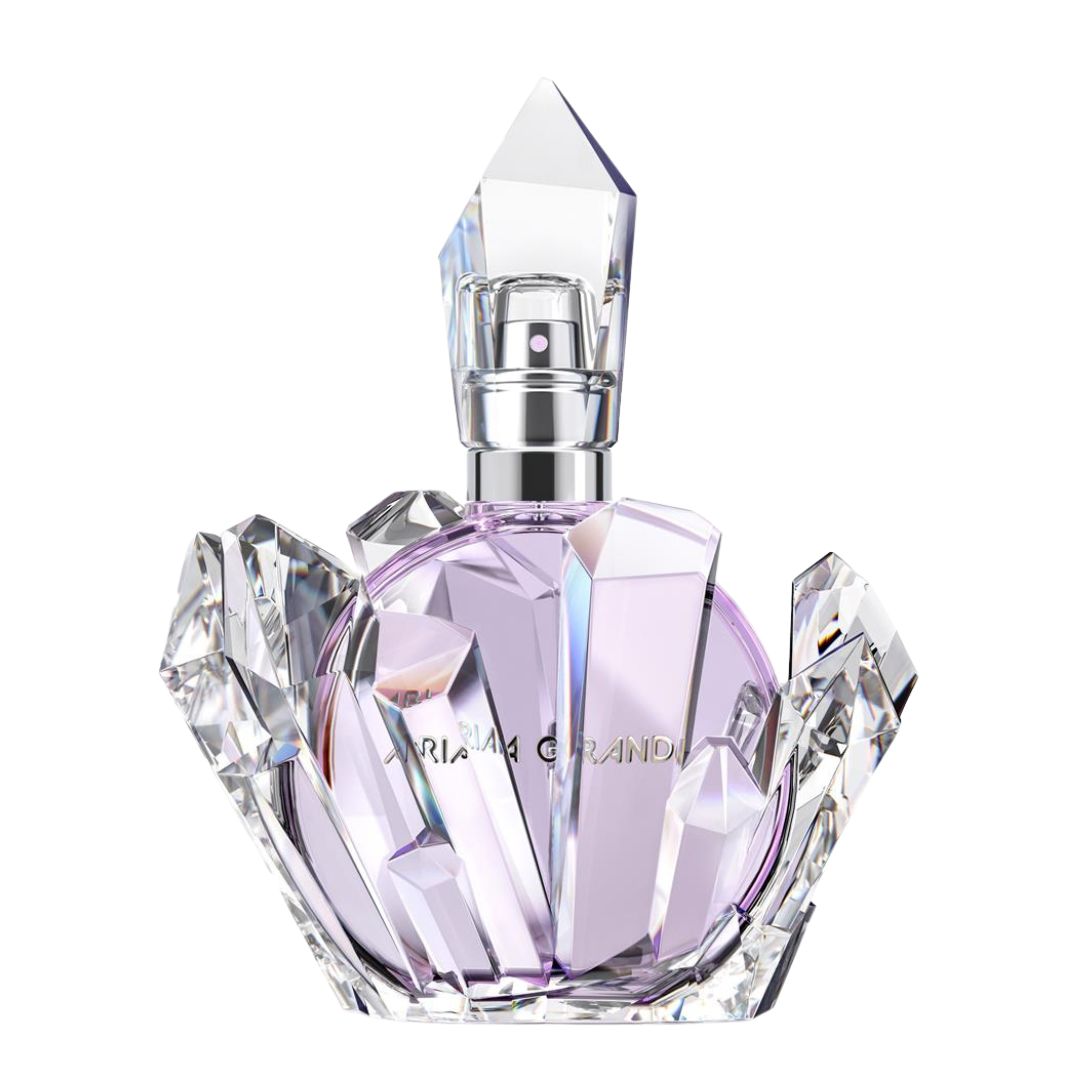 Ariana Grande R.E.M
As low as $19.95

Buy Now
Fragrance Notes: Fig, Salted Caramel, Lavender
Description: Inspired by Ariana's hit song, R.E.M. is a dreamy and mysterious fragrance. The initial burst of fig is softened by the sweet allure of salted caramel, and the lavender note provides a subtle freshness. R.E.M. is a scent for those who appreciate the intrigue of the night. Also, gorgeous bottle, right?
6. God is a Woman
Ariana Grande God is a woman
As low as $19.95
Fragrance Notes: Pomegranate, Jasmine, Marshmallow
Description: God is a Woman is a captivating fragrance that embodies strength and sensuality. The pomegranate and jasmine notes create an alluring, feminine aura, while the marshmallow adds a touch of sweetness. This perfume is a bold statement for those who want to embrace their inner goddess.
7. Mod Blush
Fragrance Notes: Lavender, Peony, Musk
Description: Mod Blush is a delicate and graceful scent that evokes a sense of timeless beauty. Lavender and peony work together in perfect harmony, while the musk base notes provide a subtle sensuality. Mod Blush is the ideal choice for those who appreciate understated elegance. The community doesn't seem to like it as much as Mod Vanilla though so we rank it lower.
Conclusion
In conclusion, Ariana Grande's perfume line continues to impress in 2023, offering a wide range of fragrances to suit every taste and occasion. Whether you're drawn to the sweetness of Mod Vanilla, the dreaminess of Cloud Intense, or the boldness of God is a Woman, there's an Ariana Grande perfume that will resonate with you.
Do you agree with our rankings? Let us know in the comments.