Premium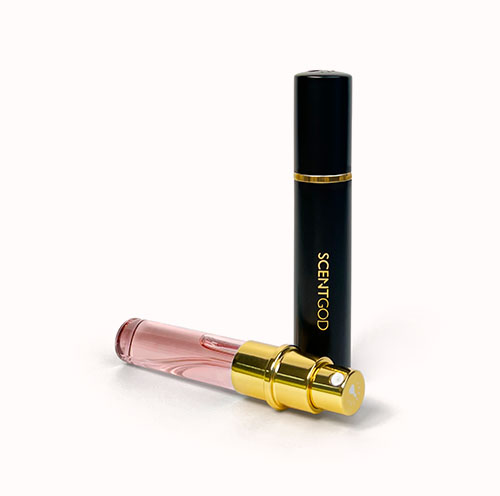 Subscription Price : $26.95
30-day Supply of this scent
Size : 8ml

One Time Purchase : $28.95
Size : 8ml
Base Notes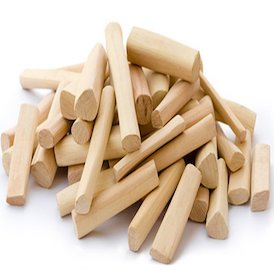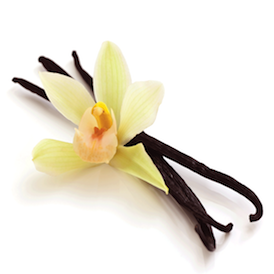 Top Notes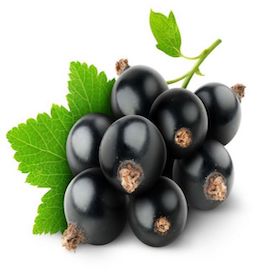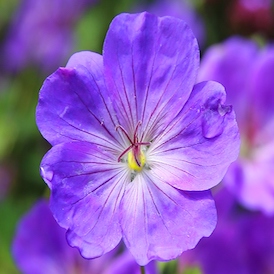 Middle Notes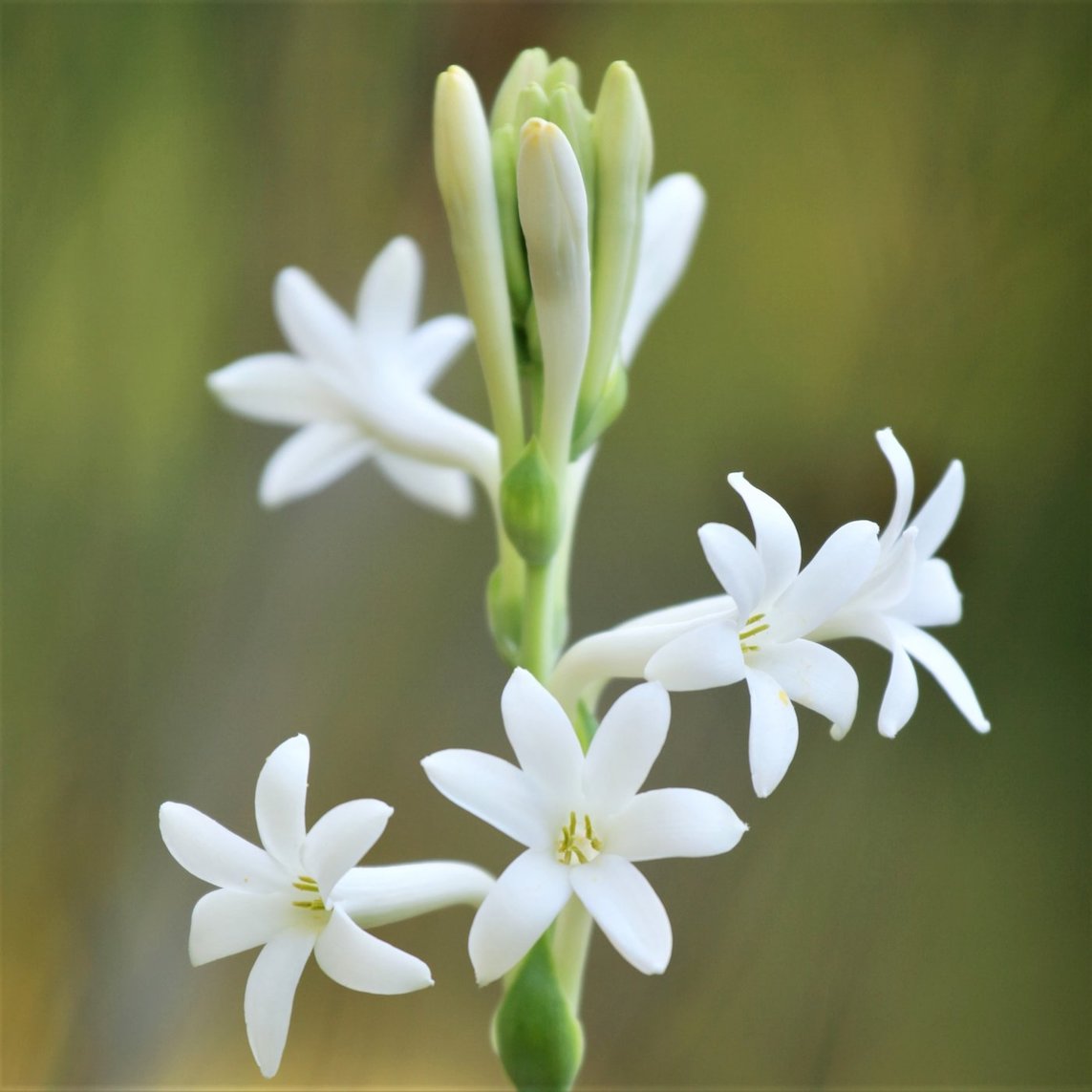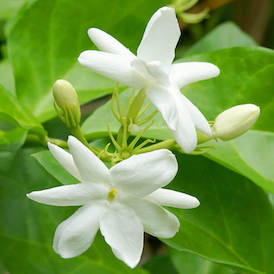 | | |
| --- | --- |
| Gender | Female |
| Occasion | Party, Casual, Date |
| Seasons | Winter, Fall |
A fragrance for the true Versace woman. She's effortlessly sexy, confident, and loves fashion, sumptuousness, and eccentricity. The fragrance is a magical perfume, sheer and sensual at the same time. A floral-oriental scent, it's absolutely feminine, gentle, and leaves a lasting impression.
Looking to try Versace Crystal Noir without committing to a full-sized bottle? Now you can buy Crystal Noir in sample size for just $28.95 including shipping anywhere in Australia.
But wait, there's more! If you're a fragrance enthusiast who loves variety, consider subscribing to our monthly subscription and snag the Crystal Noir sample for just $26.95. As a bonus, you'll also receive a complimentary carry case that is beautiful to look at and comfortable to use. With your subscription you can sample new perfumes every month from our extensive range of over 400 designer perfumes for you to explore. From classic scents to contemporary favorites, there's something for everyone. With our affordable sample sizes, you can indulge your senses and find your signature scent without breaking the bank.
---
Similar Perfumes to Crystal Noir
If you like Versace's Crystal Noir, you might also like the following 12 perfumes that are like Crystal Noir in terms of their notes and have a similar scent. Exploring similar perfumes can help you discover exciting new scents while staying true to your preference and style.
Reviews
😍

By Linda Low on Nov 11, 2023 I didn't expect to enjoy this scent as much as I did! The first notes were quite strong, I liked it much better after the dry-down, a good perfume for a winter's night out. It's quite long-lasting on me.

😁

By Rachelle Ireland on Nov 23, 2023 Intense when first applied but once it settles it smells amazing!

🙂

By Sarah on Oct 25, 2023 I'd seen a lot of good reviews about this one but wasn't crazy about it. It's quite musky. Not a fan but it is a nice perfume.

😍

By Kristina Eaton on Nov 04, 2023 Love this scent. Last all day. Have already ordered another one.

🙁

By Rachel Klemke on Oct 20, 2023 To be honest I'm not a fan of this one.. maybe it just doesn't suit my skin but I'll give it away to someone else.

😁

By Christina on Nov 03, 2023 Love this for date night, super sexy

😁

By Alanah Gurney on Sep 25, 2023 I was surprised how much I adored this scent. It's not overly long lasting, but it is absolutely divine!

😍

By Emma Sidney on Sep 21, 2023 Gorgeous for date night

😍

By Danielle on Sep 14, 2023 Love this, my partner noticed it when I opened the car door and commented immediately 😍

😍

By Julie Biasi on Sep 03, 2023 Love this scent will be buying a bottle

🙂

By Racquel Nasrallah on Sep 29, 2023 A sweet scent that is divine when you wear it

🙂

By Amanda bennett on Jul 03, 2023 It was nice but I wouldn't buy the bottle.

🙂

By Kirsty on May 19, 2023 It was average. It smells like someone else if that makes sense . It's not earthy like me but would be nice for someone who vibes with its. Not horrible just not me.

😣

By Asma khan on Mar 23, 2023 Just didnt like the fragrance. Made me nauseous.

😍

By Temeeka Aroha on Feb 19, 2023 Absolutely stunning !!!!!

😍

By Rebecca Blakesley on Dec 11, 2022 One of my favourites

😁

By Alicia on Nov 06, 2023 It's a very sweet perfume, probably better suited to night wear

😁

By Jasmine Tavita on Nov 29, 2022 I liked this scent but my other half didn't like it much

😁

By Samantha Matautia on Nov 26, 2022 Very nice winter sent

😍

By Naysa Slemmings on Oct 04, 2022 At 1st smell, it was very sweet which isn't my normal go-to scent BUT it's incredible! the sweetness dies down quick and it's got a lovely lingering scent that hangs around all day. Give it a go! It's worth it <3

😁

By KUO-LIN Grace CHU on Sep 16, 2022 Love to wear this on a date night out, just lovely floral notes with a soft coconut when dried down.

😁

By Spun Kongsirituwong on Oct 20, 2022 If pina colada was a perfume

😣

By Tia Mann on Aug 05, 2022 Very rich & strong I got very big headache

😁

By Michaela hayes on Jul 31, 2022 Very strong sandalwood scent but settles down into a sweet coconut spicy scent. I love it on me, its kind of witchy!!

😍

By Emily Sears on Jul 12, 2022 I LOCE this scent. Instantly fell in love. It's a beautiful scent. On the strongish side but still nice.

🙁

By Ginette Uwland on Jun 04, 2022 Smelt dandelions with old man smell. Not for me.

😍

By Tyla Fitch on May 13, 2022 I loved this scent. It's very sexy and grown up and it stays put allllll day. I'll try more Versace now.

😣

By Rebekah Marks on Mar 10, 2022 Not nice at all.. sprayed it and hoped it would change a bit but very musky

😁

By Kirsten Breur on Dec 16, 2021 Loved it

😍

By Emma Habermann on Nov 12, 2021 It's says Em

🙁

By Candice on Oct 13, 2021 Tried to like it, not for me. A bit too mature for my tastes

😁

By Anshu Nakarmi on Sep 19, 2021 Always wanted to try this one. It's was the best purchase ever

🙁

By Medhavee Pokharel on Aug 27, 2021 Good but smells a lot like Nivea lotion? Not for me

🙁

By Jessica Hutchings on Jun 27, 2021 Definatly not a favourite was tolerable after the first 2 hours but its very strong

😍

By Janine Pfeifer on Feb 22, 2021 Cannot wait to order it again. It's been a daily constant since it arrived!

🙂

By Courtney Paine on Oct 13, 2020 A lovely event that even my husband enjoyed.

😣

By Shazia Taseer on Sep 24, 2020 I could not get it off me quick enough. Cold, ambery, musky, headache inducing.

😍

By Rachael Smith on Jul 03, 2020 Very elegant, spicy, sexy.