Versace
Bright Crystal
Premium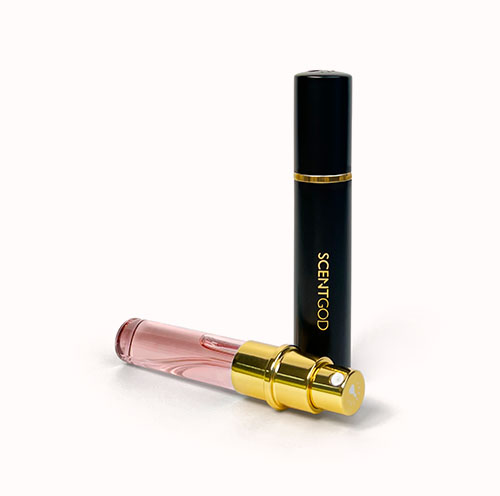 Subscription Price : $26.95
30-day Supply of this scent
Size : 8ml

One Time Purchase : $26.92
Size : 8ml
Top Notes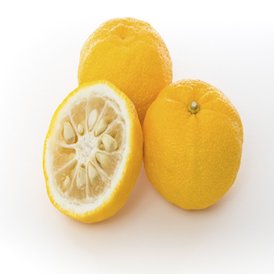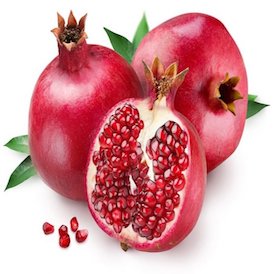 Middle Notes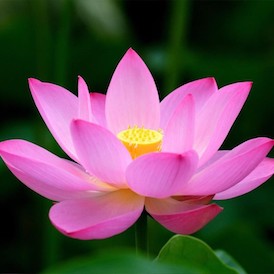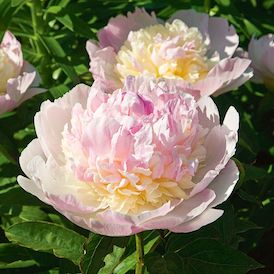 Base Notes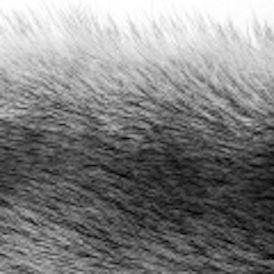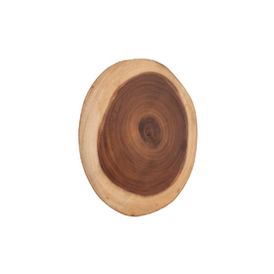 | | |
| --- | --- |
| Gender | Female |
| Occasion | Casual |
| Seasons | Summer, Spring |
Inspired by a mixture of Donatella Versace's favorite floral fragrances, Bright Crystal is a fresh, sensual blend of refreshing chilled yuzu and pomegranate mingled with soothing blossoms of peony, magnolia, and lotus flower, warmed with notes of musk and amber.
Looking to try Versace Bright Crystal without committing to a full-sized bottle? Now you can buy Bright Crystal in sample size for just $26.92 including shipping anywhere in Australia.
But wait, there's more! If you're a fragrance enthusiast who loves variety, consider subscribing to our monthly subscription and snag the Bright Crystal sample for just $26.95. As a bonus, you'll also receive a complimentary carry case that is beautiful to look at and comfortable to use. With your subscription you can sample new perfumes every month from our extensive range of over 400 designer perfumes for you to explore. From classic scents to contemporary favorites, there's something for everyone. With our affordable sample sizes, you can indulge your senses and find your signature scent without breaking the bank.
---
Similar Perfumes to Bright Crystal
If you like Versace's Bright Crystal, you might also like the following 3 perfumes that are like Bright Crystal in terms of their notes and have a similar scent. Exploring similar perfumes can help you discover exciting new scents while staying true to your preference and style.
Reviews
😍

By Amanda skinner on Dec 05, 2023 Love ❤️

🙂

By Kristina Eaton on Nov 16, 2023 Smells not bad.. Just not for me.

😁

By Stacey Kayser on Nov 09, 2023 Amazing

😍

By Melissa La on Nov 08, 2023 Refreshing, light, beautiful

😍

By Emma on Oct 31, 2023 In love with this smell

😍

By Kylie Campbell on Oct 28, 2023 Fresh and clean scent one of my new favourites

😣

By Kylie on Nov 15, 2023 Yuk!

😁

By Loren Kinners on Oct 20, 2023 My favourite so far!

😍

By Boe Larsen on Sep 29, 2023 Awesome. This is a beautiful scent

😍

By Mel bliss on Sep 14, 2023 I love floral scents & this was exactly that 😍 so beautiful

😍

By Ankita Narang on Sep 06, 2023 Love love this scent- perfect out for a brunch/ office fragrance

😍

By Belinda Stevens on Sep 26, 2023 Loved this one very nice product love the floral tones

😍

By Leeanne mcnamara on Sep 05, 2023 Everyone asked me was perfume I had on such a nice scent

😁

By Rachelle Ireland on Nov 23, 2023 I liked it. Nice fresh summery scent and not too overpowering. My daughter loved it

🙂

By Sara on Jul 09, 2023 Love the smell of it. However the scent doesn't last long

🙁

By Megan Inglis on Apr 16, 2023 This smells more like roses to me. This purfum4 didn't smell nice on me. It smelt sweet and was over powering me.

😁

By Ellie Turner on Mar 16, 2023 I really loved this one however found it didnt last very long

🙂

By Lynda Lynda on Feb 28, 2023 It was a nice perfume. I didn't love or hate it.

😁

By Emma Osborn on Feb 22, 2023 Absolutely love this scent. It's beautiful and soft, it isn't overwhelming but delicate so it's perfect for the office or general day to day. Although I can't really smell it on, when I pick up things I've worn the smell is still fairly strong so it must last. I don't think this is a perfume for going out for the night because it's too subtle but overall I absolutely LOVE this scent. I've already bought a full bottle to add to my collection ☺️

🙁

By Annaliese Sorensen on Feb 16, 2023 Wasn't for me unfortunately but it is a nice scent

😍

By erin fuller on Feb 10, 2023 love love this beautiful fresh floral scent ..

😁

By Emma Kelly on Jan 25, 2023 Love it. Works for day or night. Not sure if event stays smelling all day though.

🙂

By Vivian on Jan 15, 2023 Scent is beautiful when first sprayed. However, the lasting power isn't long. Probably gone within a couple hours.

🙂

By Margaret Ashley on Jan 12, 2023 Scent is ok. Flowery, sweet and zesty.

🙁

By Leilani Jane on Jan 10, 2023 If you love floral scents then this is highly recommended for you

🙁

By Mell on Dec 15, 2022 Scent didn't last last long .. but was really nice while it lasted

😁

By Kristy Dunlop on Nov 29, 2023 Crisp, clean and fresh to wear. Happy with this perfume.

😍

By Jasmine Tavita on Nov 29, 2022 Absolutely loved this scent!

😁

By Yvette Croft on Nov 14, 2022 But it is an EDT so there was no smell after an hour

😁

By Selvy Lawandra on Aug 17, 2022 Smells nice, but it's an EDT, so it's not going to last long

🙁

By Aimee White on May 07, 2022 Smells nice but doesn't last at all. Very subtle!!

😁

By sarah menon on Apr 21, 2022 So lovely and refreshing

😍

By Anne-Louise Hayden on Feb 25, 2022 Adore this scent. So feminine and lovely without being over the top.

😣

By Vivienne Smith on Nov 19, 2022 Love how this perfume sets. Gorgeous

😍

By Peta Barrett on Mar 05, 2022 I like this a lot more now than when I first got it. Reminds me a little of Jimmy Choo's Blossom. Refreshing and tangy.

😍

By Rochelle on Dec 16, 2021 Love this! Can wear it all day without it becoming overwhelming. Lovely and flirty.

😍

By Taylor Blair on Oct 07, 2021 My new favourite! Sweet and floral but not over the top. Smells so nice and lasts a long time!

😁

By Midori Eugenio on Aug 25, 2021 I love the smell of it. However, my only problem is since it is a eau de toilette, the scent doesn't last much longer than parfum. But overall I love the cold summer feeling it brings.

😍

By Melissa Tennent on Aug 17, 2021 I'm off to buy a big bottle. It is amaze balls!!! So much so that my sister now put it in her queue 😂'

😁

By Samantha Tonkin on Jun 18, 2021 Love this scent, lasts on me for a long time and everytime I can smell it, it makes me feel happy

🙂

By Chanel Burgos on Jun 03, 2021 Really enjoy this one! However, it doesn't last long on me :(

🙂

By Cate Burridge on Jan 01, 2021 Very delicate scent that needs reapplying often. Is nice though.

😍

By Rachel Clarke on Nov 29, 2020 Absolutely loved this scent. I used the whole sample bottle in less than a month

🙂

By Josie Baines on Nov 22, 2020 I love this scent so much, but it doesn't seem to last that long on my skin personally. I still wear it because it's beautiful but I wish it lasted better on me.

😍

By Jacinta Galanos on Oct 29, 2020 Love this scent! Fresh and sweet! everything i like in a scent

😁

By Rhiannon Hall on Jun 23, 2020 It smelt nice on the skin and very girly yet fruity

😁

By Tabatha Paull on Apr 28, 2020 The first scent is sweet, then becomes quite floral. Very nice scent.

😁

By Aliana Cooper on Feb 25, 2020 Very pretty, tender and feminine.

😍

By on Jan 15, 2019 Fresh and zesty, a bit floral and powdery as well. Would use again.