How to wear your perfume to make it last longer
Published On: Nov 25, 2020 | Last Updated: Nov 27, 2020
---
Wearing perfume is simple, right? A few sprays here and there and you're good to go. Sadly, that is far from the truth. But a few simple tricks and tweaks will help you wear your perfume the right way, which is the key to make it last longer and hence get the most out of it.
Here are a few simple hacks you can try to make yourself smell great for longer periods of time.
The more is not always merrier
The more I spray, the better I smell, right? Wrong! You'd probably end up smelling like a perfume shop and people may think you are simply obnoxious for spraying a ton of perfume on yourself.
The key is to spray on pulse points: behind your earlobes, neck, wrists, inside your elbows or behind your knees. Your pulse points are warm areas that'll help diffuse the fragrance across your entire body.
How many sprays, you ask? 5-6 sprays are more than enough to make a lasting impression.
Spray on your clothes
Don't be shy from spraying a bit on your clothes if you're going into a crowded setting like a party or an outdoor gathering. Clothing fibers tend to hold in the scent for a longer period of time as compared to your skin. The key here is to not overdo it. A spray or two around your shoulders or perhaps your collars should do the trick. Be mindful of spraying concentrated or colored perfumes on light colored clothing because you run the risk of staining your clothes.
Don't rub your wrists
Rubbing your wrists is a big no- no! This causes the skin to heat up, which in turn changes the molecular structure of the perfume, causing the top notes to fade away quickly. In short, your perfume won't last longer if you don't get rid of this bad habit.
Moisturize before spraying
Put some Vaseline or an unscented lotion on your body before applying your fragrance. The moisture helps lock in the scent, which will make it last longer on your skin. The best thing to do is moisturize and apply your perfume right after you step out of the shower.
Buy in smaller quantities
What's the benefit of buying perfume in smaller quantities? You don't use your 100ml bottle at once, do you?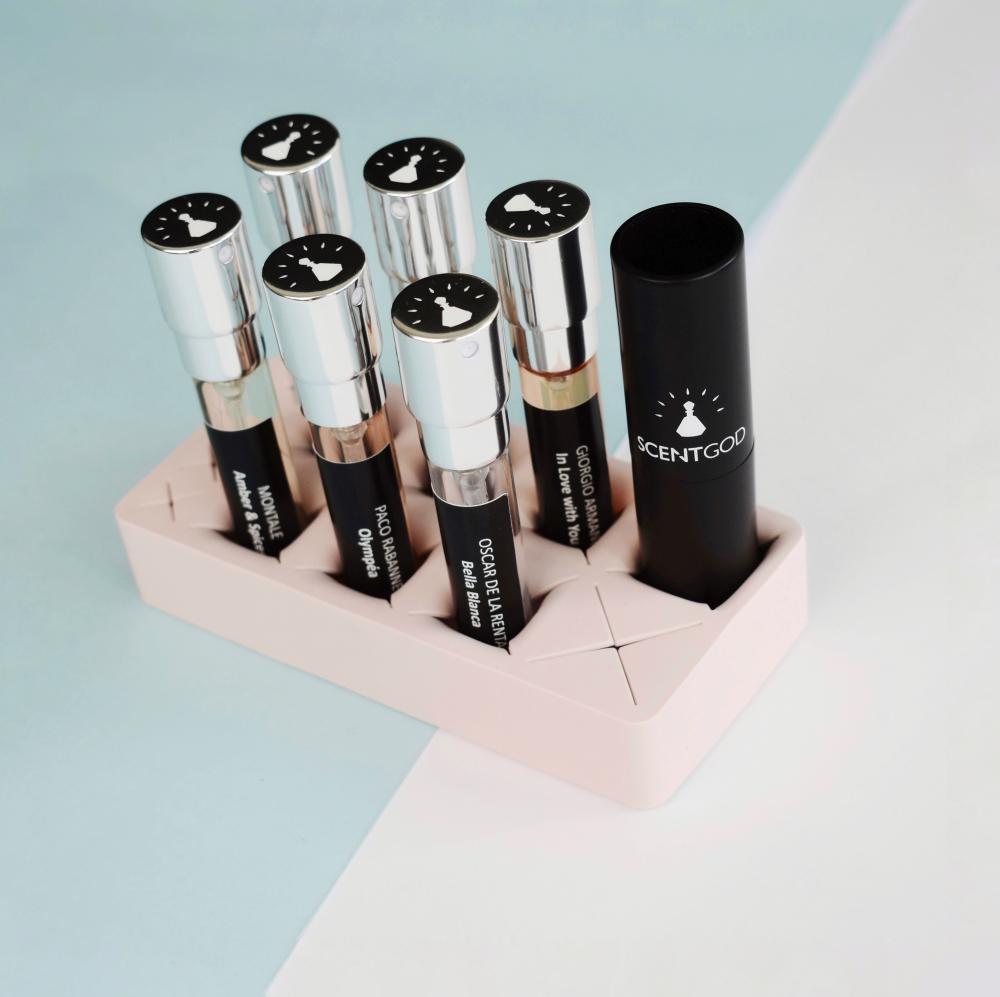 Keeping a half-used bottle on your shelf allows oxygen to slowly break down the molecules in your scent, altering its composition. It is always best to purchase perfumes in smaller quantities so that they retain their composition and always smell great.
Want to see other latest and bestselling fragrances? Check out our entire catalog here: https://www.scentgod.com.au/
ScentGod is a subscription for luxury fragrances where you can try a different designer perfume every month from just $17.45.
Share it with your friends
You may also like
Comments
Be the first to comment